News/Events
Coming Soon: "The Maples" short film (now in post-production)
"The Maples"
Written by Randall C Willis
Produced and Directed by Taylor Coriell
Cast: Mick Bleyer and Sierra Rein
Executive Producers: Mick Bleyer, Sierra Rein, Randall C Willis
Director of Photography: James McKenzie
1st AD/CCO: Toni Ostini
PA: Blake Zolfo
Key Grip: Jon Paul
Hair/Makeup: Deepti Sheladia
Editor: Alex Pearlman
Coming Soon: Sondheim Unplugged: the nyc sessions
Sondheim Unplugged, the 54 Below live event series, is releasing a three-album "the nyc sessions" of songs to immortalize many performances of the past decade. Sierra sings five songs with Marquee Five, plus a duet with Sarah Rice, the original Joanna of Sweeney Todd. Initial recordings have been completed; the first album will be released in December of 2021 with the final two in 2022. Updates can be found on the "Sondheim Unplugged" Facebook page.
Sierra has recorded character dialogue and singing vocals for Bite-Sized Broadway: A Mini-Musical Podcast.
Season 1 Premieres October 5, 2020:
Bite-Sized Broadway: A Mini-Musical Podcast consists of 50-minute episodes each featuring a 10-to-20-minute "mini-musical" presented as a fully produced radio play complete with top-of-the-line digital orchestrations and captivating sound effects. Each musical is followed by a discussion with its writers about their piece and their careers. In order to support these gifted writers, we have cast top Broadway and theatre industry talent to help get eyes and ears on these writers and help them launch a fruitful career in the theatre. We hope this program will also encourage other more well-known writers to keep creating short-form musical masterpieces, exercising their creativity and inspiring new and young writers to do the same!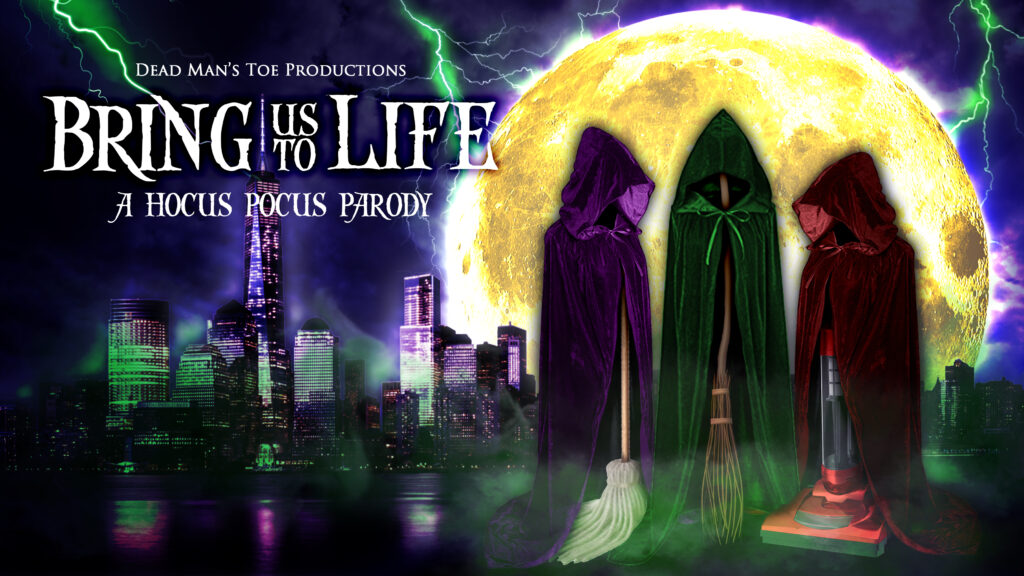 Dead Man's Toe Productions is pleased to announce "Bring Us to Life: A Hocus Pocus Parody." This comedy short – edited and co-produced by Sierra Rein – will premiere October 28th at 7pm (viewing link will be available via YouTube.)! Be sure to follow @dmt.prod on Instagram for the most current updates, behind the scenes looks, and general Sanderson Sisters shenanigans. www.deadmanstoeproductions.com
BARE: A POP OPERA is Celebrating 20 Years.
Sierra was in the original cast at the Hudson Theater, Los Angeles, from 2000-2001.
"Curated online content will have a rolling release starting Sunday October 11 (National Coming Out Day), culminating in the streaming premiere of bare's 20th Anniversary retrospective on Sunday, November 15 at 7 PM ET.
Content will be released via the show's official social media accounts as well as BroadwayWorld's socials.
Fans can join the celebration via bare's official social media accounts and by following and using the hashtag #bare20th."
Read more on BroadwayWorld.com
Ongoing Projects:
Sierra attends informal and educational readthrus of musical theater works in New York City. Past roles have included:
Woman 2 –

Songs For a New World

Princess Puffer –
The Mystery of Edwin Drood
Rosie –
Mamma Mia
Irene Roth –
Crazy for You
Joanne –
Company
Baker's Wife –
Into The Woods
Emma Goldman –
Ragtime
Golde –
Fiddler On the Roof
Violet –
9 to 5
Mother Burnside/ Mrs. Upson –
Mame
Mrs Potts –
Beauty and the Beast
Miss Hannigan –
Annie
Tessie Tura –
Gypsy
Acid Queen –
The Who's Tommy
Simon Zealotes –
Jesus Christ Superstar