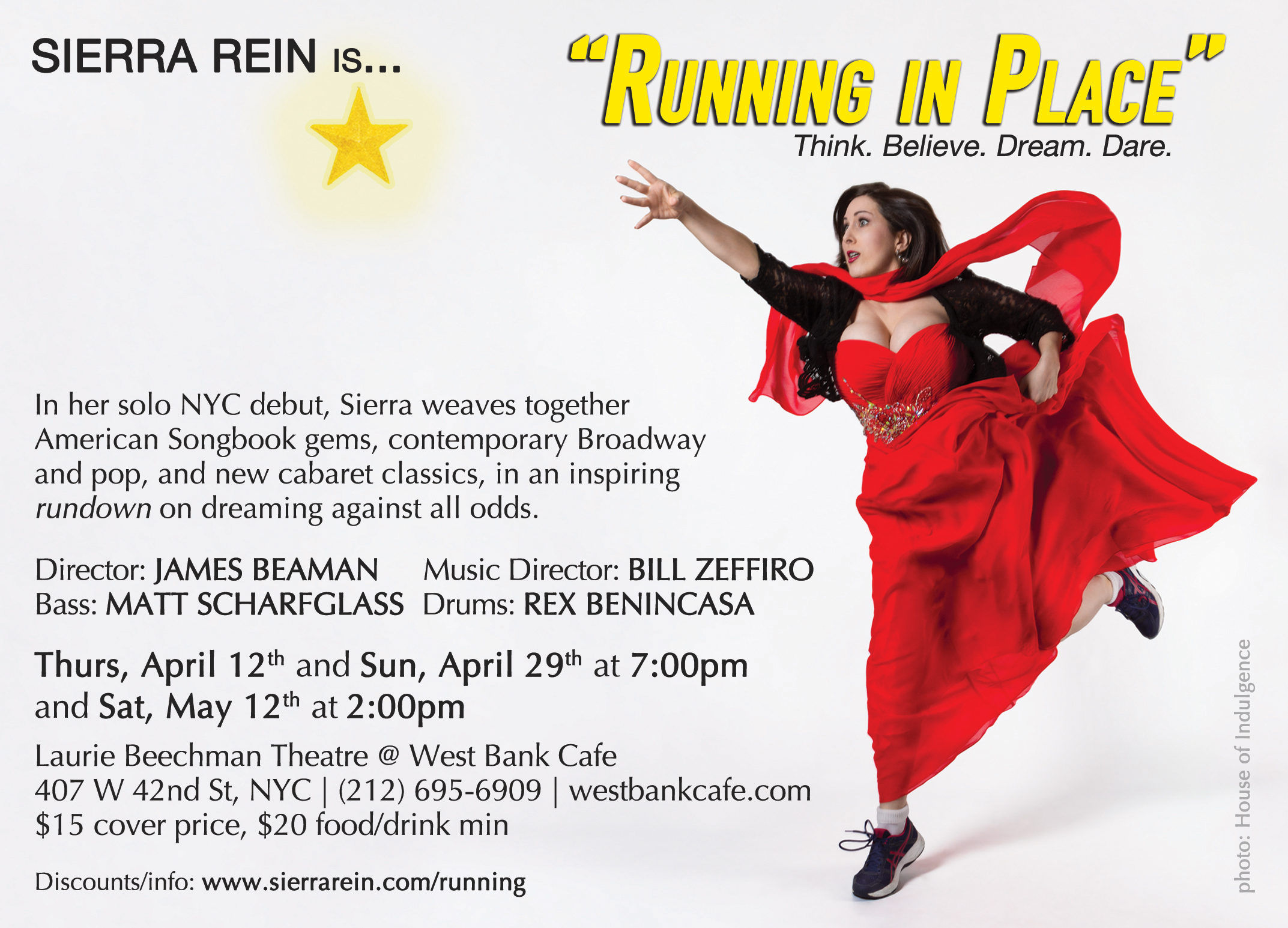 April/May, 2018
Sierra performed
"Running in Place,"
her solo NYC debut show, on April 12, April 29, and May 12, 2018. Music Director: Bill Zeffiro, Director: James Beaman, Bass: Matt Scharfglass, Drums: Rex Benincasa. At The Laurie Beechman Theatre at the West Bank Cafe, New York City. A TimeOutNYC, Cabaret Scenes, and Bistro Awards pick!
Read the
BistroAwards.com Review
: "astonishingly supple voice and myriad lyric interpretations…"
Read the
CabaretScenes.org Review
: "Sassy, touching, intelligent, beautifully gowned, she simply conquered the stage."
"… doesn't take herself too seriously while exhibiting perfect comic timingand a touch of sexiness."
"And oh, does she know how to build a number…transforms from saucy to sizzling…an emotional payoff with the skill and confidence of a Judy Garland or Barbra Streisand."
….